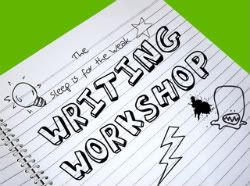 Unfortunately I have missed the cut off for the Writing Workshop this week but when I was on holiday and saw one of the prompts was 'Light' I remembered this piece of free writing that I did at a creative writing workshop with the prompt 'Halo' and thought it was applicable. Now I am back from my holiday and we have working wifi again I thought I would post it anyway.
§§§§§§§§§§§§§§§§§§§§§§§§§§§§§§§
Halo
Bright, shining pure light. Lighting the way. Many types of light, which do you like? Light can be warm, it can be sharp. It can be bright, it can be harsh. It can heal, it can hurt. It can soothe, it can fill you with joy. It can be many things.
Typically, light is seen as good; and dark, or the absence of light, as bad. But surely this is not always the case? Light can show you things you might not want to see. Light can be all encompassing – showing every flaw, revealing too much, leaving you wishing for shadows.
But light can be hopeful. Like the softness of dawn after the longest, saddest night. Reminding you that the world still turns, that you are not alone as others stir from their sleep and dreams, blinking at the bright new day.
Light can blind, like sun on snow. Lasers can cut. Sun through a magnifying glass can burn ants and grass.
Sun can heal your soul. The feeling of the warmth of spring sunshine on your soul that first new day of the year. That feeling as you close your eyes and inside your head it is no longer black, but gold. Sun on your skin making you feel warm in its embrace.
But the light from the sun can be bad as well. Months of worry that the damage is serious, that you really are sick. Anger that being outside is somehow wrong. Hating the statistics and the pain of yet another operation.
But then there is always the dancing lights of a thousand twinkling fairies at Christmas that make you feel full of joy even though you don't now why. Flickering candles and the warmth and fragrance of Church and carols and human spirit.
And the light of angels and their halos.